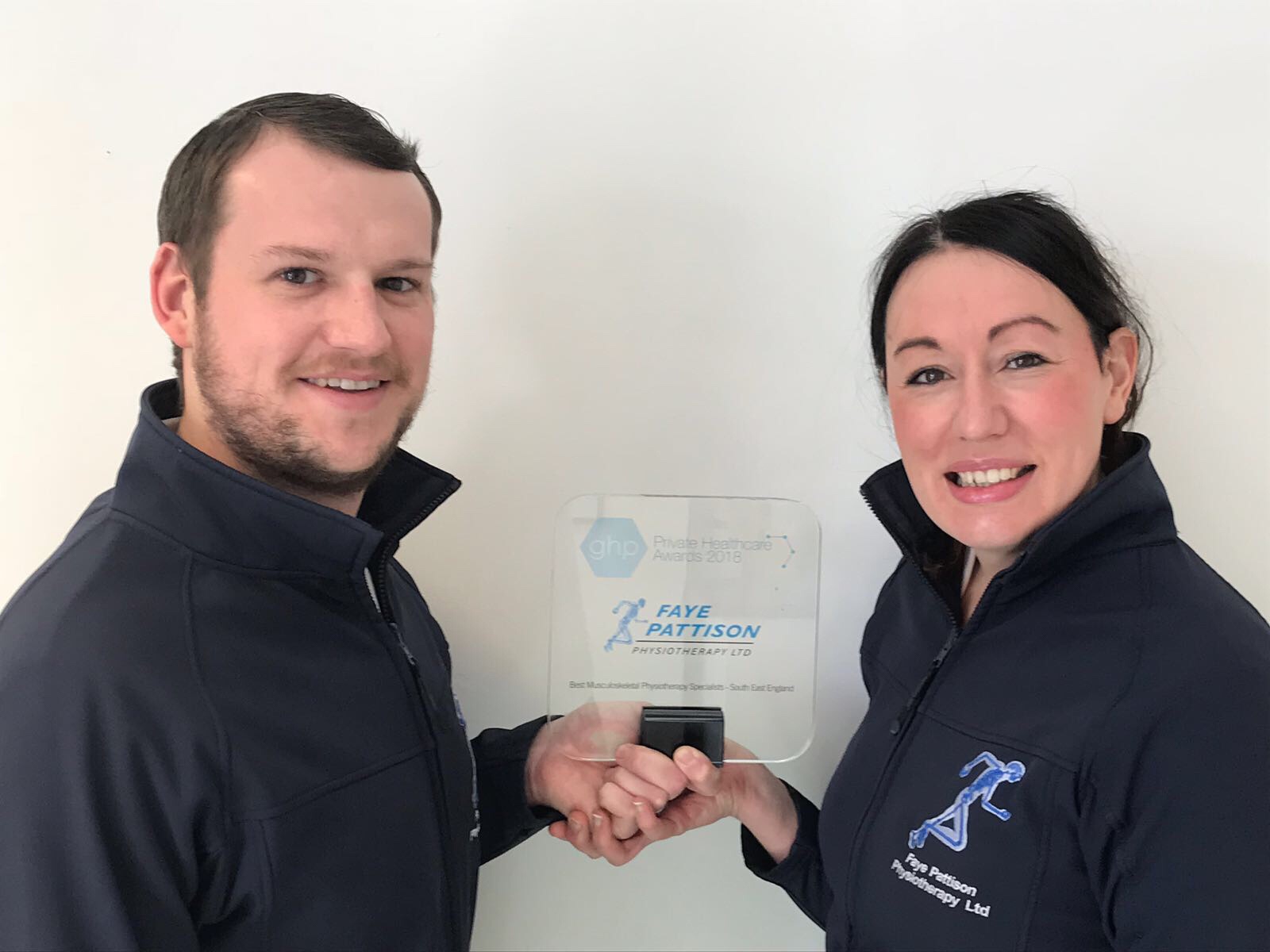 We are thrilled to announce that we were nominated and WON the award for 'Best Musculoskeletal Physiotherapy Specialist' in the South East of England at the beginning of the year (2018). This award has been presented to us by the Private healthcare awards, which it's aim is to highlight those who are exceeding within their field of practice. We are absolutely honoured and over the moon to receive this award as it shows that all of our hard work over the past six years of being an independent private Physiotherapy practice has paid off and that we are truly helping the public.
Faye Pattison Physiotherapy Ltd was set up by Faye herself, she begun this by travelling to patients homes with her portable couch and her little Ka, from here she realised that she needed to find some premises, which led her to becoming a sole trader of her own business. This took off eminently and within the year she was looking for bigger and better premises which is now based in Chelmsford, Essex. Within six months of that move she began to grow her team, which had evolved now into a family run business with her husband James (who is a soft tissue therapist) and five other clinicians, offering an abundance of services to all clientele. To say Faye is proud of where she is today is an understatement.
The team at Faye Pattison Physiotherapy are highly motivated and dedicated, their sole focus is on the patients well being and needs, to get that individual back to the activities they wish to be doing in the most timely efficient and effective manner. We all continue to strive to make ourselves better clinicians to what we were that Day before and this ethos will continue throughout the clinic.
We whole heartily want to thank all our patients past and present. for their support and we look forward to continuing to work with you, as much as we look forward to welcoming in new patients!
If you wish to book an appointment at the Best musculoskeletal physiotherapy specialist in the South East of England, then look no further!
Faye Pattison Physiotherapy.