Physiotherapy is a healthcare profession concerned with maximising the potential of human function and movement. It encompasses the treatment of deformity or injury by physical methods such as massage, heat therapy, mobilisation techniques, stretches and exercises, acupuncture and other specialist techniques rather than using drugs or surgery. Research has shown that the earlier a person starts physiotherapy, the quicker they recover in both short and long-term.
Athletes and non-athletes require the services of a physiotherapist. You can suffer from aches, injuries, and pains irrespective of your profession or hobby. You can require these services at any time as these can occur at any time. Everyone can benefit from remedial exercise whether you are living with a prolonged illness, recuperating from a work injury or suffering after the weekend workout basketball game.
Some of these benefits include; improved joint mobility, increased strength and coordination, better range of motion and Reduced Pain!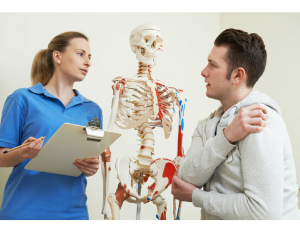 Physiotherapists in Essex make use of their skills and expertise to improve a relatively wide range of conditions related to different systems of the body, such as Neurological, Cardiovascular, and Respiratory. Being a drug-free healthcare practice has its advantages in that it has zero risks of experience of side effects as seen with pharmaceutical products. In Chelmsford and other parts of the world, it has proven to be useful in the treatment of arthritis, diabetes, Stroke and traumatic brain injury since it also focuses on nutrition. Physiotherapy treatments can include therapeutic exercises, manual therapy, acupuncture and Intra-muscular Stimulation (Dry Needling).
It should be of enormous significance that people or individuals who are looking to achieve a better health status seek help from a physiotherapy outfit or clinic. The Faye Pattison physiotherapy clinic in Chelmsford is a multidiscipline Award Winning Clinic which combines some of the best therapists in the area to give you a full assessment, education on what is REALLY causing your pain or discomfort to help you to a speedy recovery. They have fully and adequately qualified chartered physiotherapists who offer a range of specialist treatments for ALL musculoskeletal problems (day to day aches and pains).
With welcoming facilities and team, a relaxing waiting room where you can help yourself to tea's and biscuits, it provides a suitably comfortable and professional environment for receiving treatment. The clinic is quite widely known within and outside Chelmsford, Essex due to their excellent service, dedication, and effort they put into every client; which lead them to win the award 'BEST MUSCULOSKELETAL PHYSIOTHERAPY SPECIALIST IN THE SOUTH EAST OF ENGLAND' –  The physiotherapists and specialists are all registered under appropriate bodies being members of the chartered society of physiotherapists (CSP) and the Health Care Professional Council (HCPC), A guarantee that only the highest levels of physiotherapy service are delivered.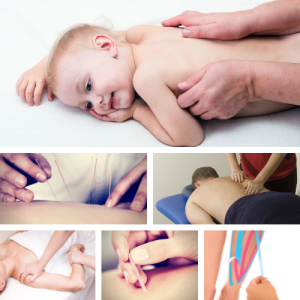 Physiotherapy uses different proven methods and techniques to help provide solutions to various conditions. They use hands-on methods like massage, gentle hand pressure over joints and stretching muscles to help patients provide solutions to their problems. Also, patients are taught special exercise and movements to speed healing and ease the pain.
Physiotherapists also work to restore and rehabilitate patients back to functional health without causing any additional damages. At Faye Pattison physiotherapy clinic in Essex, our in-house physiotherapists develop a treatment plan that works well with other types of therapy.
Physiotherapy covers injuries of a wide range and other factors, and there is no doubt that the numerous advantages of physiotherapy help a large percentage of individuals to improve on themselves through methods such as nutrition and massages.