Here are a few of the many success stories:
For more reviews and if you would like to leave a review, visit our Facebook page or review Faye Pattison Physiotherapy Ltd on Google. All feedback is welcome and much appreciated.
Testimonials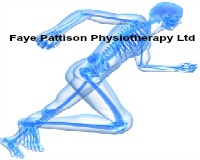 15/03/16 – I have great pleasure in recommending Faye Pattison Physiotherapy. Faye and her team of Hayley and David have all treated me in the last year for a variety of reasons. On every occasion you are listened to and then the approach to therapy and reasons are explained. Then you are given effective treatment and in every respect their application, care and patience has always been excellent. I am thrilled to report positive results in all areas and the follow up exercises work really well.
more
It is always a pleasure to meet up with Faye her team and the always positive and helpful James.I sincerely thank them all for helping me.
With my best wishes Steve Corney
less
Dani Brazier - Team GB Water Polo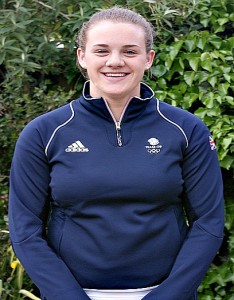 A glowing Testimonial From Team GB Star – Dani Brazier
When I first went to Faye I was in a lot of pain in both knees, and the previous physiotherapist I'd seen hadn't helped at all. The pain was hindering my high level training for GB U17's Water Polo and it was really threatening my chances of continuing or being selected for the final team to go to the European Qualifiers in Nice.
Following an initial assessment with Faye in January 2015, she diagnosed immediately that my legs were slightly different in length and recommended that I have some insoles made to help, therefore putting less strain on my knee muscles (which I did). She then got stuck straight in, and gave me acupuncture in the muscles that were tight around my knees in order to loosen them and allow more mobility and less pain at the knee.
more
Once my muscles had recovered the level of pain in my right knee had decreased significantly, but just to be on the safe side I carried on seeing her once a week to try and get rid of all the pain. I saw her another 6 times before the European Qualifiers in the middle of March, and by that time I had virtually no pain in my knee, and thanks to her and her needles I was selected for the tournament and my team qualified for the First European Games ever, to be held in Azerbaijan, June 2015 as part of Team GB.
I visited Faye another 3 times before leaving for the European Games to make sure that I was in the best shape possible. I can honestly say that without her I would not have been selected for the team, and I would definitely not have been the joint highest GB Water Polo goal scorer during the best competition of my life.
I now continue to see Faye once every month or so to keep my knees in check, as I don't compete at such a high level anymore, and I'm very grateful for all the help she gave me during that important time, and continues to give.
Thank you Faye!!
By Dani Brazier
DATE : 15-05-2016
less
Sue Clarke – Team GB Sprint Duathlon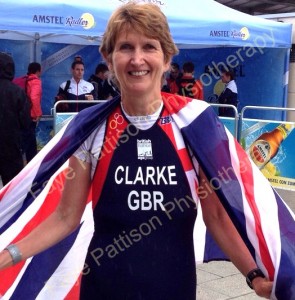 Having made a booking for a third knee arthroscopy, my surgeon suggested that Faye might be able to help me to avoid surgery. Faye has been amazing; she understood that I wanted to run and cycle again and that is exactly what I am doing now. A combination of acupuncture, stretching and cheery encouragement from Faye has enabled me to return to competitive running and cycling.
more
Two weeks ago I represented Team GB for the first time in the European Age Group Sprint Duathlon championships. The silver medal that I gained would not have been possible without Faye. Thank you so much.
Best wishes
Sue x
DATE : 12-08-2016
less
Grant Farrow – Professional Rugby Player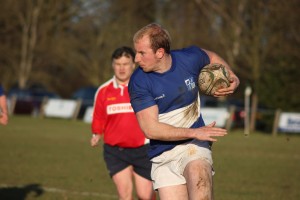 Whilst I was playing professional rugby for Sheffield Eagles, I was taking my body to its limit. Following an injury to my left knee where I snapped my Anterior Cruciate Ligament (ACL), I tore the other ligaments and a hole in my cartilage.
more
I needed two operations and I thoughtthat my rugby days were over. However I received fantastic treatment from Faye throughout my recovery period and I was up and running within 6 months. Without Faye's dedicated support and treatment, this would have taken so much longer. I am really pleased to say that my rehabilitation set me in good stead and I was back on a rugby pitch within a year. I cannot recommend Faye highly enough to anyone who has sustained an injury who wishes to recover in the best, most professional and in my opinion, friendliest way. Thanks once again Faye!
DATE : 21-01-2017
less
Dave Sissens – Polar Explorer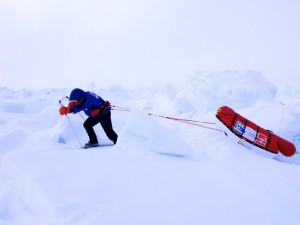 Six months from an adventure of a lifetime, I was told by surgeons that I was unlikely to be able to participate in an unsupported expedition across the last degree of the planet to the North Pole.
more
Through intensive physiotherapy from Faye, the impossible became possible! I was able to conquer the elements, exercise and endurance to ski over 150 kms to the North Pole and raise a significant amount for charity. Faye's caring, competent and hugely professional approach to my treatment enabled my body and my dreams to come true – Faye, I am eternally grateful!!!!
DATE : 04-04-2016
less
Madi Hooper – Essex FA Girls

Shortly after I was selected to play for The Essex FA girls Centre of Excellence I dislocated my leg (in a freak/ rare injury), I was told that I was lucky to have not had my leg amputated as the damage was so serious.
The injury caused my anterior cruciate ligament and meniscus ligament to tear and I also fractured my femur. Following surgery on my femur and meniscus ligament I was told I needed to get my leg as strong as possible before my surgeon would repair the torn anterior cruciate ligament. It was expected this would take one year of intense physio.
more
I was recommended to Faye and she was brilliant from day one. She understood how important it was for me to get back to full fitness which would allow me to play football again. Faye's advice and encouragement meant I could have the operation to repair my acl after just 9 months.

Following the surgery I was told it could take another 12 months of physio before I could play sport again. I started to see Faye regularly again and her expertise, kind words and dedication meant that I was back playing for my team within 8 months.

Thanks Faye – I couldn't have done it without you.

Madi Hooper


DATE : 25-11-2016
less
View more Testimonials FACEBOOK