FAYE PATTISON PHYSIOTHERAPY; PHYSIOTHERAPY IN CHELMSFORD YOU CAN RELY ON!
Requiring the services of a physiotherapist is not just limited to athletes. Anyone can suffer from aches, injuries, and pains regardless of your profession or hobby. In fact, you can require their services at any time as pain, injuries and aches can occur at any time. Physiotherapy is a healthcare technique that operates on the science of movement and it is used to facilitate the health and wellbeing of individuals. Its method is used in the treatment of individuals that suffer from pain caused by certain illnesses, injuries or disability caused by exercise or the wrong movement of the body.
Physiotherapy is not only used as a treatment method. It is also a method practiced by many individuals to improve their physical strength and to overcome dysfunction caused by pain.
It is very important for individuals that are looking to improve their health and wellbeing to seek help from a physiotherapy/healthcare clinic. Many of these physiotherapy/healthcare clinics include the prestigious Faye Pattison physiotherapy in Chelmsford.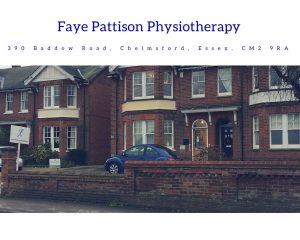 Founded in 2012, Faye Pattison Physiotherapy provides an experienced approach to the diagnosis, treatment, and advice of musculoskeletal aches and pains. After a couple of years, Faye's husband joined the team. They decided to pursue their dream of helping people and working together. With the help of their ever-growing and passionate team of individuals, Faye Pattison Physiotherapy is rapidly becoming the most popular clinic in Chelmsford, Essex and the surrounding areas.
The clinic in Chelmsford is equipped with a team of exceptional physiotherapists (along side other therapists), with the commitment of offering their incomparable services to clients in need of physiotherapy in a professional, fun and friendly manner and environment. They offer a wide range of services including physiotherapy, orthotics, soft tissue therapy, massage therapy, sports massage, acupuncture, nutrition and facial enhancement therapy. Faye Pattison is reputable for working hand in hand with highly experienced medical professionals such as GP's, doctors, consultants and orthopedics to deliver to every client the very best care they deserve.
At Faye Pattison Physiotherapy, clients can be rest assured to get the best services from the physiotherapists in Chelmsford at an affordable price. They charge for their time, and they do not have separate charges for initial and follow up consultations. In general, the physiotherapy and soft tissue therapy, a standard 30-minute initial consultation is sufficient time to take your medical history, discuss with you our findings and get on with some treatment. However, in the event of a more complicated case, a more appropriate time duration can be allocated for you.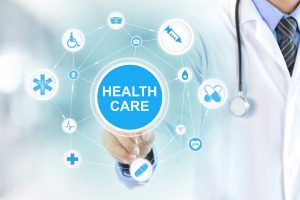 The objective at Faye Pattison physiotherapy is to target the cause of your pain, offer a unique treatment plan suitable to whatever your condition may be and to give you the best advice and support to help minimise the chances a reoccurrence. Their team of highly skilled and experienced therapists is dedicated to helping you get back to your day to day activities whether you are an elite athlete trying to recover from a surgery or an injury or been suffering in silence with an ache or pain which you can't seem to shake.
The reputation of the clinic rapidly grows due to the selfless dedication and effort that Faye and her team of highly experienced and handpicked staff has given to their every client. All the physiotherapists at Faye Pattison are members of the Chartered Society of Physiotherapy (CSP) and the Health and Care Professions Council (HCPC). The clinic is also registered with a wide range of health insurance companies like AXA, BUPA, Aviva, Simply Health, PruHealth, Allianz, Cigna, and Vitality.
So if you are looking for physiotherapy in Chelmsford, why look elsewhere and get yourself booked in with the best!
If you wish to speak to a member of our team then please contact us via email or phone.