Are you considering booking an appointment for your child to see a physiotherapist? Do you need to see a specialist children's physio or is it OK to see a physiotherapist that normally treats adults?
It can be a very difficult decision to choose a health professional to treat yourself let alone your child, so why choose a children's physiotherapist?  It is important to remember that babies and children have very different needs to adults. They also suffer from different conditions and syndromes. We believe all babies, children and young people are special and individual. They all have their own unique personality and requirements and deserve the best possible personalised care to nurture their health and development. This is why, by choosing a specialist physiotherapist, you can be confident in the knowledge that your child's therapist will have, extensive experience in dealing with these differences and in working together with families. They are best placed to assess the child using appropriate techniques, such as using play to observe their movements, and parents/ carers will always be involved throughout any assessment and treatment to ensure a clear understanding of what we are doing and how you can help with care outside the treatment room.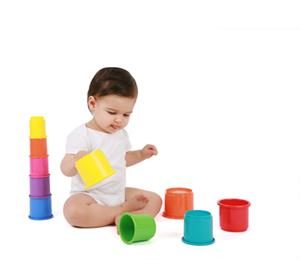 Paediatric physiotherapists have an in depth understanding of:
Child development
Childhood diseases and conditions that may impact on development and well being
Therapeutic interventions that enable and optimise development and well being
The need to place the child at the centre of planning
The impact that having a sick or disabled child has on family life
How to keep children safe
How to ensure that children and young people make choices

When choosing a paediatric physiotherapist, there are a number of things you should consider:
Are they specialised in working with children and paediatric conditions?
They should be prepared to liaise with an NHS physio when appropriate
Paediatric physiotherapists are subject to enhanced disclosure from the Disclosure and Barring Service (DBS); you are entitled to see evidence of their DBS clearance.
To find out how our specialist Paediatric physiotherapist can help your child, visit our Paediatric Physiotherapy page on the website. Alternatively, call today on 01245 690520 to arrange a free telephone consultation to see if this service is right for you and your child.
Author – Madeleine Stalley, Specialist Paediatric Physiotherapist