Is massage therapy all about spending huge money in the spa, having your body kneaded like dough with fragrant oils, to then finish with a scented bath? – we think not! 🤣
Having a monthly massage gives an impression of a luxurious lifestyle like it is a fashion trend for rich people. But it is one way for every individual to get relief from physical pain and tiredness, stress and burden of day to day lives. We all know how busy our lives have become these days! There seems to be no rest from the hustle and bustle of everyday life.
Massage therapy has existed for quite a long time, and it has advanced in its techniques over the years. There are a variety of massage therapies to enjoy, including deep tissue, remedial and sports massage.
It is hands-on; techniques are performed on your body by a skilled and certified therapist. It involves a set of procedures that are designed to cause relaxation within your body. If you want to treat your body to a massage Chelmsford, read on to find out about the benefits for your health and general well-being!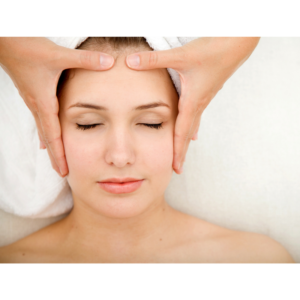 Improve skin tone
Massage therapy improves skin tone. It helps activate the skin and restore its natural tone. Massage strokes help to increase blood flow to the area bringing in more oxygen and nutrients to the area, whilst removing nasty toxins which keeps the skin young and firm.
Reduce Pain
Pain may be due to muscle weakness or tightness, joint stiffness that has resulted from injury, disease & poor working posture in the office (to name a few). Massage therapy works on the pain site in loosening the tight muscles and increasing the joint range of motion. With increased oxygen and nutrient supply following the message, allows the site to heal faster and help to decrease the pain.
Improve blood circulation
Blood circulation may be affected following the injury; the use of massage with varied pressures along the tissues, increase the flow of blood at the site which not only initiates speedy recovery but also helps flush out waste products from the body.
Boost immune system
Massage therapy helps to boost the immune system, as it increases the level of cells that are responsible for fighting against the viruses that attack your body.
Stress management
Stress is an abnormal state of your mind. It affects your health and social well-being. It harms you both internally and externally. Massage therapy produces oxytocin in your body; a chemical that helps lower the stress level.
Why Everyone Needs A Monthly Massage
Time-Saving
In a busy lifestyle, time is what matters the most. Everyone is busy doing something; whether it be work, socialising or exercising. People work round the clock and have limited time for themselves. Busy schedules come with physical tension and mental stress which slowly begins to affect your health, which will reduce the time you are able to do the things you love!
Including massage therapy in your busy schedule at least once a month can save time as well as relief body tension and stress in your mind that will keep you going strong physically and mentally.
Positive outcomes
A month gap is the right course of time for you to get yourself massaged next. Daily massage may become routine and sometimes confuse you to differentiate the outcome. You may feel the difference reviewing after a month and will be able to appreciate the benefits of massage therapy.
Servicing the body
The body that works hard throughout the whole month needs to maintain its condition like servicing your car. We are well oiled machines which need maintaining. We spend all our time and money on machines to optimise their performance, your body is no different.
Health track
Monthly massage sessions can help you understand what you are doing and how you can achieve your goals.
The Charm
Massage therapy is a monthly charm for everyone, the beauty of manual therapy that you can experience not just for relaxation but also that helps to treat various conditions and tension underlying in your body you may not even be aware of!
Book Your Massage Today
You have learnt the importance of getting a regular massage and how it can improve your bodies overal performance. But where to get one?
Well if you are living in Essex, the team at Faye Pattison Physiotherapy in Chelmsford are known for getting great results from massage therapy services. You can contact us with your requirements or book an appointment online to start your journey to optimal bodily performance with a massage.